Here is my latest TwinStick Project, based on my Ultra Ulia arcade stick.
For those who might not know,
the Ultra Ulia Arcade stick
is a chinese copy of the
Hori Real Arcade Pro stick
, with the difference that it has more space under the faceplate, due to the lack of turbo-home-panel. The home button is just a Sanwa 24 button. This stick is sold as a PC-PS3 stick, but
I modded it with the famous PS360+ PCB one year ago
.
My plan for this project was to use the same method than with a generic arcade cabinet: one case but with the ability to easily change the control panel.
So the first thing was to get a custom faceplate: a very cool french guy in France called Mr_Big is specialized in cutting metal control panels, so I ordered him this plate with two mounting plates for the sticks: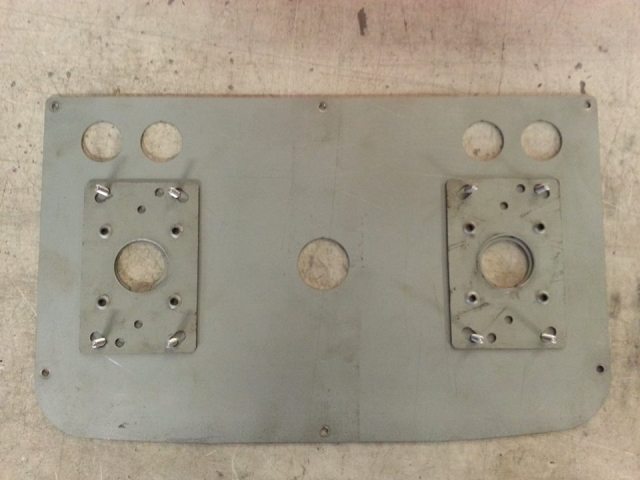 I also cutted a plexi plate to protect the artwork (famous Hori artwork I modified to fit my needs and tastes):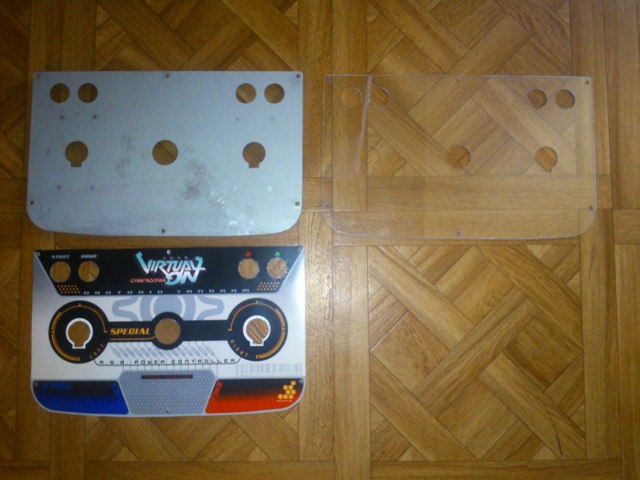 Then, I took the sticks and the PCB out of a Dreamcast TwinStick and mounted them on the plate: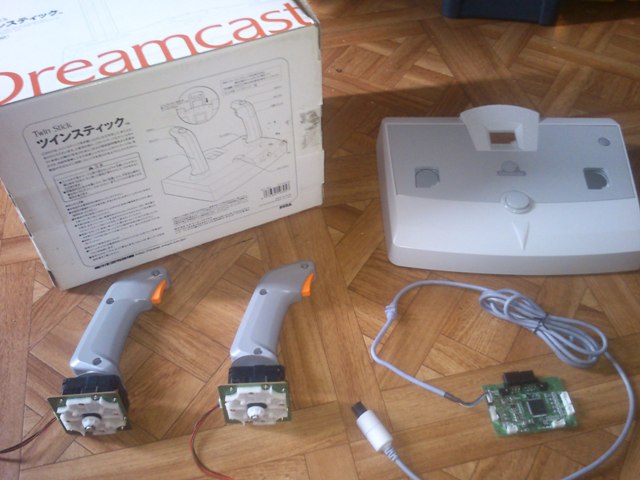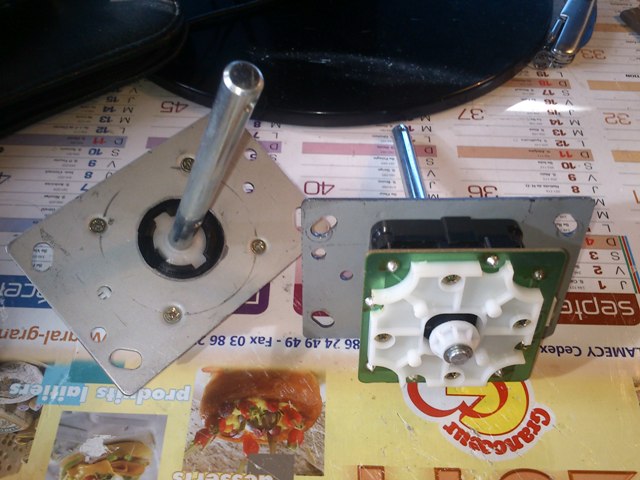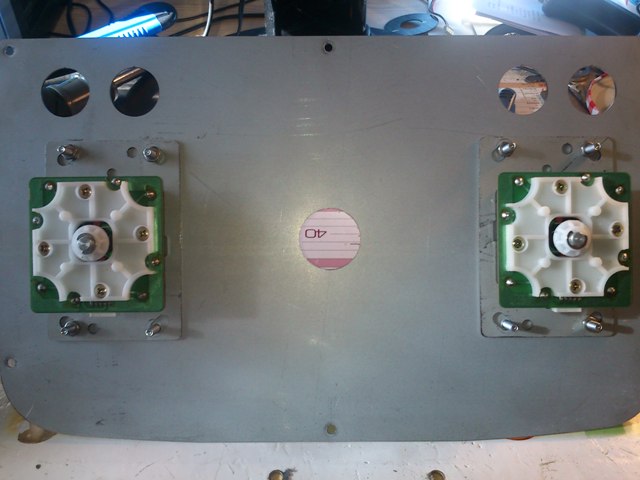 Then comes the wiring.
The idea was to use the alternate hook-up connector of the PS360+ to easily plug or unplug the entire control panel: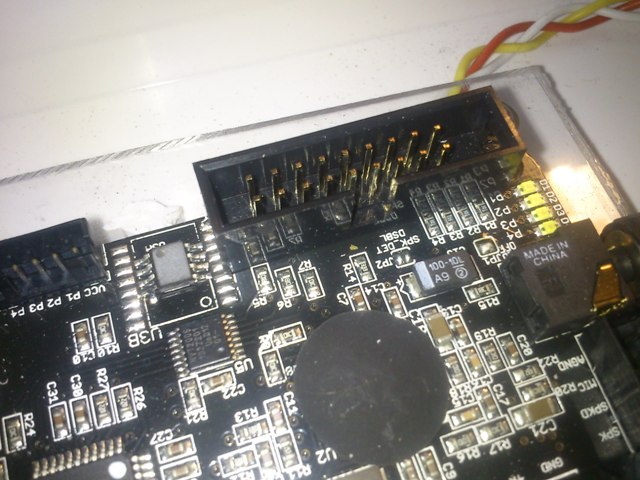 I recently bought another Saturn TwinStick to fix my
"Virtua TwinStick"
, and to get some spare parts, but I took the famous black handles for this project: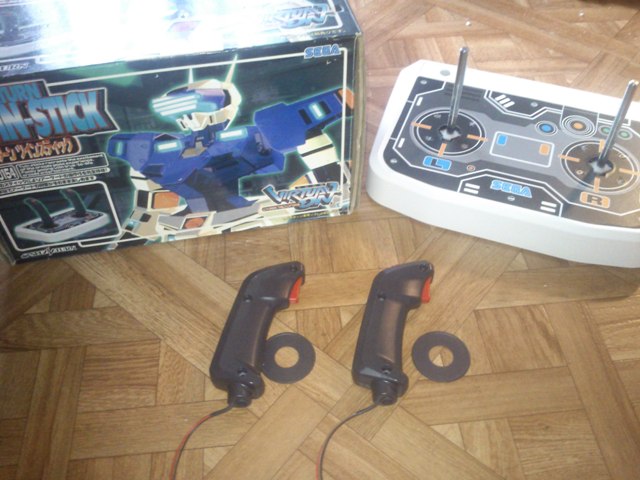 I also replaced the Trigger microswitches by some new longer ones in order to have a quicker activation of the weapons, it feels great !
Pictures then and now: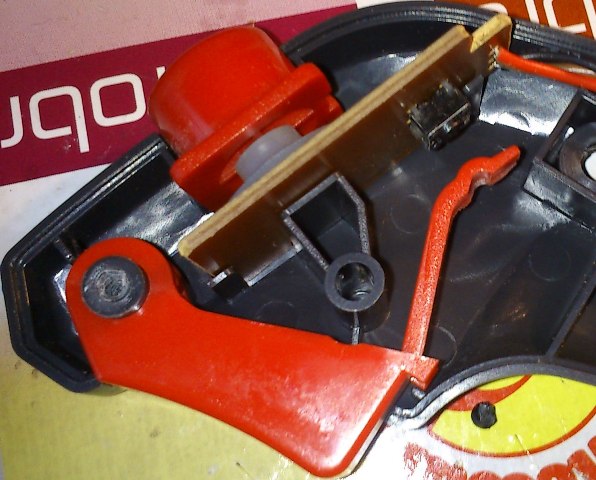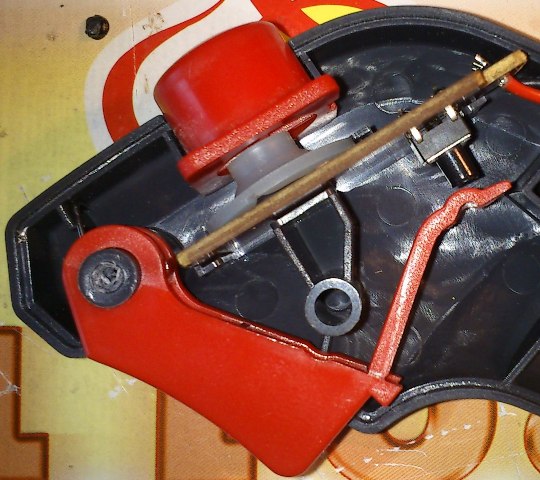 Now since VOOT on XBox 360 does not support split screen, I still want my TwinSticks to be Dreamcast compatible. The PS360+ are DC-compatible, but recognized as Arcade Sticks, so I had to use the Dreamcast TwinStick PCB and modify it to fit the same kind of connector as the PS360+. I also installed a built-in VMU since I had enough space within the stick. The Dreamcast cord is detachable using a DB9 connector installed on the back of the stick. There is so much space in that case that the DC cord can also fit inside it !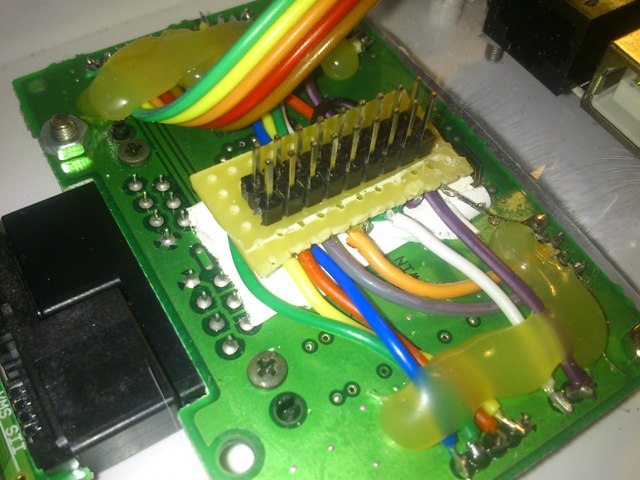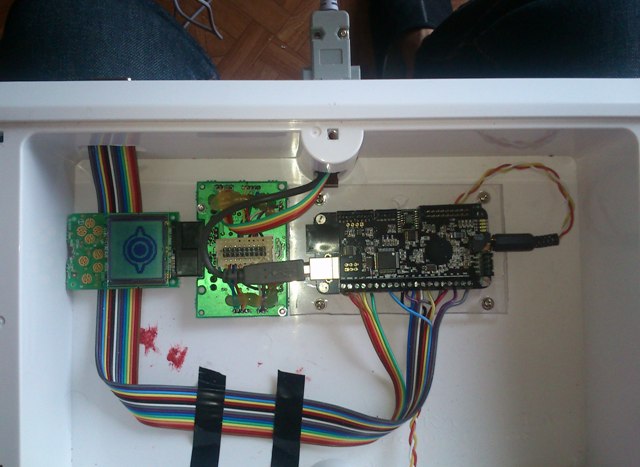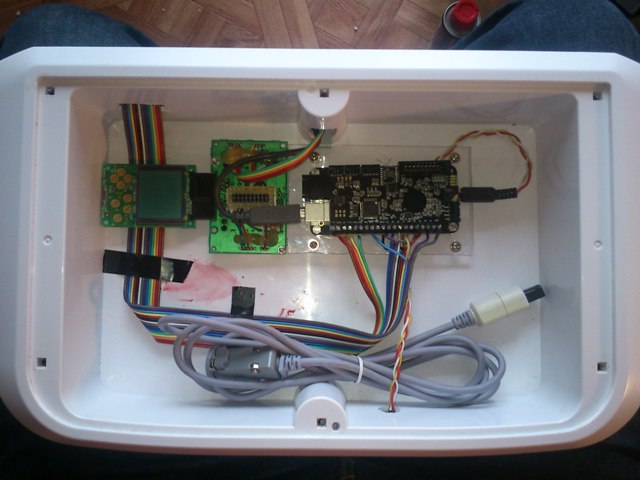 here are the pictures of the baby !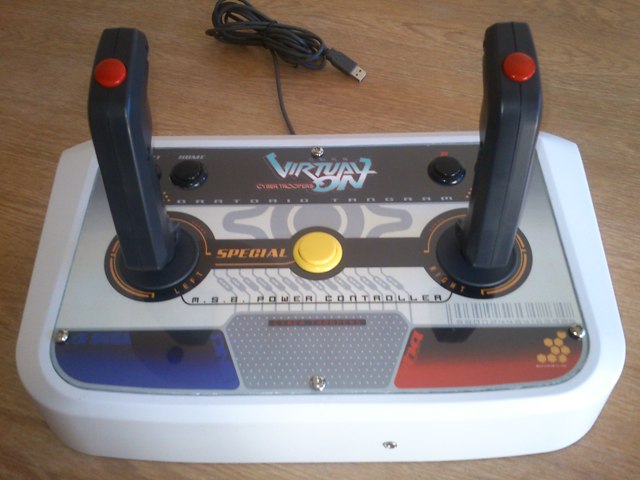 Mission accomplished ! only 6 screws and a connector to remove to change an arcade stick into a Twin Stick, and vice versa !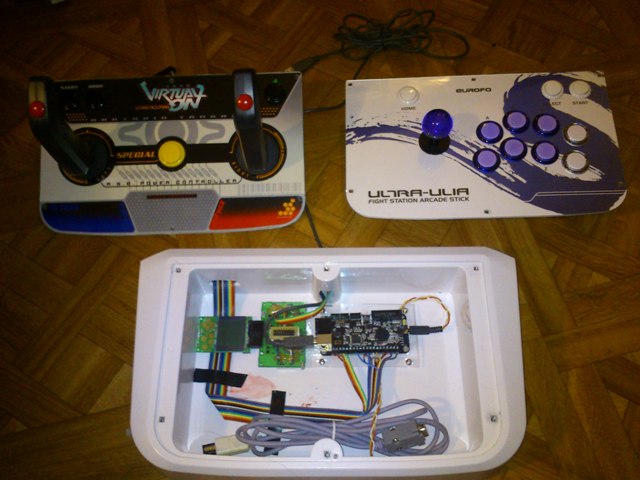 And here is my little "home arcade cabinet" with it.

(It usually comes with another kind of "Twin Stick")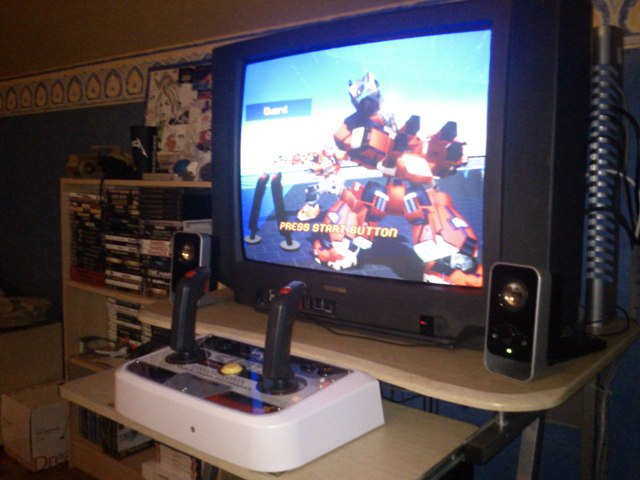 The plexi plate also gives a nice glossy effect you appreciate even more in the dark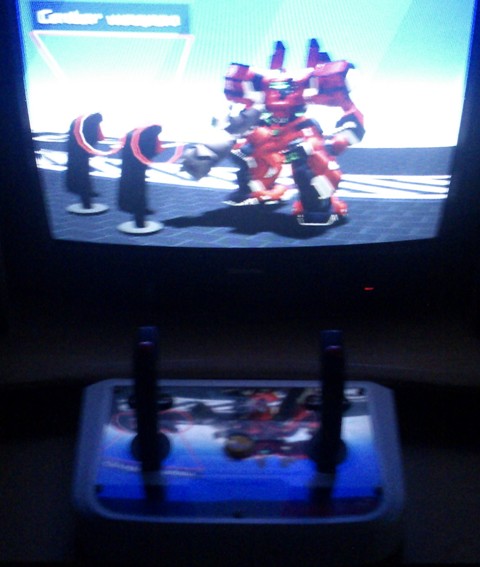 This baby is far heavier than the official DC or Saturn ones, it does not move even a bit when you play with it on your laps or on a table. It does not even lift when you suddenly dash backwards. Replacing the trigger microswitches also is a great improvement. All that makes it my favourite TwinStick...so far