Virtual-On Positive
Posts: 385
Joined: 14 Jul 2009, 12:39
Gamertag: MechWarrior
Contact:
---
Virtual-On Positive
Posts: 2022
Joined: 15 Dec 2008, 22:06
Gamertag: MentholMoose
PSN: MentholMoose_
Location: California
Contact:
neo helbeast wrote:2 years later and Im still learning stuff.
This should be no surprise, VOOT has crazy depth.
MentholMoose
---
Virtual-On Positive
Posts: 167
Joined: 15 Oct 2009, 01:26
Gamertag: Fredo EA8D
Location: France
After two years playing VOOT with all of you, I learned more than in 5 or 6 years playing it alone against the CPU on the Dreamcast version.
Thank you everyone, I felt so alone with this game before I met you all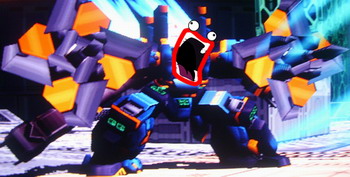 VOOT
: Raiden, Apharmd C, Apharmd B, Cypher, Temjin
French VO Pilot !
---