Instead of starting a new thread every time a new kit is announced or released, I figured I should start a thread where we can discuss any Virtual-On related models, either plastic or resin. Post news, pictures, progress logs, or whatever.
NEW AND UPCOMING KITS
Hasegawa
-
TG-11-M Guarayakha
Already released. Came out March 20th, 2010.
-
TG-11-M Guarayakha [Queen from the Sky]
Same exact kit as the first Guarayakha, except it's molded in 4P colors, and comes with a newly-tooled cape, flying baton, and stand parts. Came out July 11th, 2010.
-
YZR-8000Δ Myzr Delta
After such a long wait, Hasegawa finally releases the Myzr Delta! After various one-day delays, it was released January 25th, 2011.
-
RVR-62-D/77-X Apharmd T Type D/X
Right before the Myzr came out, Hasegawa announced this. Comes with parts for the types D and X, as well as all the weapons from the previous Apharmd T releases. Came out March 3rd, 2011.
-
TF-14B/C+ Fei-Yen with BH/PH+ [Fetish]
Similar to the original kit released back in June of 2007, although this time it's in Flesh Refoe colors, and comes with a new slew of "fetish" parts, including: the tiara that appears on the commander (+) Fei-Yens, all four breast sizes seen in Force (DFC, default, well-endowed, and DAYUM), as well as parts to upgrade your Fei with DAT ASS. Came out June 3rd, 2011.
-
YZR-8000Γ Myzr Gamma
Same as the Myzr Delta above, except it features 4P colors as well as new parts to make the Magic Launcher Revnant 37 ver 2.8 (basically, the gun that makes the Gamma what it is). Came out July 14th, 2011.
Kotobukiya
-
MBV-04-10/80sp 10/80 Special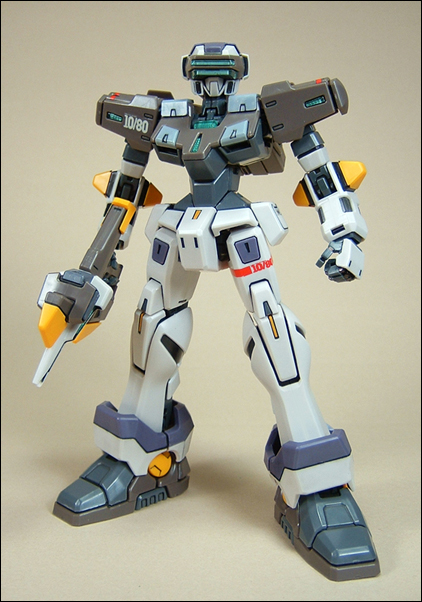 Already released. Came out Feburary 26th, 2010.
-
SAV-07 Belgdor
Announced back in Wonderfest '10 on Feburary 7th. Came out April 23rd, 2011.